Here is what we are good at. Bringing smile on the faces 
🙂
These 2 (Foreign nationals) Love birds are smiling now.
But the preceding 38 hours have been of highly anxious moments. A phone call in the evening from overseas. And the last location known. No contact for the last 3 days. No mobile connect.

Family, Insurance company and Embassy are worried and clueless.
And ISAPL Director-Operations Ms. Poonam gets into action. Structured approach, strategic steps, Team activation.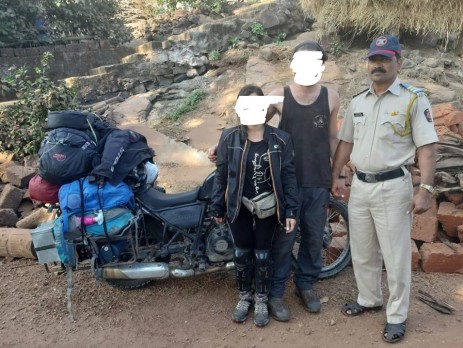 Geographical and digital search. Teaming with Police, right upto SP's office. Checkpoints, Hospital searches, Clubs hunting, Airports, Bike renting agencies, shops, restaurants, Foreigner's Office, Immigration, borders, CCTV, …….
Well coordinated mission; and Love Birds are brought out of their hidden nest.
The end is: Smile 🙂
Thanks to the wonderful support from the Maharashtra Police force.
Yes. Humane to those in Distress !!