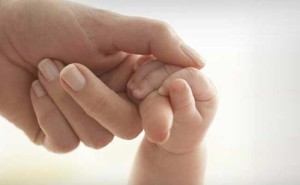 Surrogacy Bill To Be Taken Up By Union Cabinet On Wednesday
NEW DELHI:  The union cabinet will take up a draft bill on Wednesday which aims to safeguard the rights of surrogate mothers. The bill will then be introduced in parliament in the winter session, said sources.
According to the Health Ministry proposal, the draft Surrogacy Bill, 2016 aims at regulating commissioning surrogacy in the country in a proper manner.
Some of the basic features of the bill, apart from legalising surrogacy and setting up a board to regulate and inspect clinics, is banning commercial surrogacy. No foreigners will be permitted to take part in this process after the Ministry of External Affairs raised a number of issues ranging from citizenship, abandoning the child, visa and passport issues.
Surrogacy will be permitted only for proven infertility, for altruistic purposes where medical expenses will be paid only and not for carrying the child. Under no circumstances will this be permitted for selling children.
No new surrogacy clinic will be allowed and the new board which will be set up will regulate and ensure proper implantation of the act and its rules once passed in parliament.
The draft has already been cleared by a Group of Ministers (GoM) after consideration. Apart from Health Minister JP Nadda, Commerce Minister Nirmala Sitharaman and Food Processing Industries Minister Harsimrat Kaur Badal, were among those part of the GoM.
The government had recently said in parliament that provisions are being made in the draft Bill to make parentage of children born out of surrogacy "legal and transparent".